HOW TO: Pressure Canning 101 w/ The Urban-Aboriginal
Posted: Sun, August, 23rd 2020
In this tutorial, I demo how to pressure can fresh green beans from our garden.

Pressure canning is best done for foods with low acidity. Many foodstuffs can be pressure canned. - including meat and fish!

A water bath is best for canning foods that have higher acid content like tomatoes, jams, and jellies...
Read more > >
DIGITAL-DOWNLOADS Now Availables!
Posted: Tuesday, January 22nd, 2019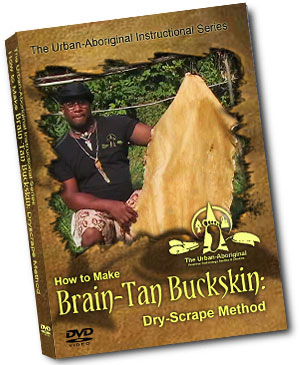 In the video, Brain-Tan Buckskin DVD: The Dry-Scrape Method, I will take you through the entire process from a 'green' hide to a soft, supple, luxurious, finished product.
In this video, How to Make Fire by Friction : The Bow - Drill Method, I will show you how to create one of the most reliable ways to start a fire from scratch.
Download Today! > >