HOW TO: Resilient Living: The Five C's - #4: Cutting
Posted: Tue, November, 6th 2018
Having a decent cutting tool, I would say, comes in as #4 in the Five C's of Survival. Here, I am showing my choices for Every Day Carry (EDC) blades, as well as some primitive stone-age examples of how we as humans got to this point - so to speak....and a few of my choices for fixed-bladed and camp blades...
Read more > >
DIGITAL-DOWNLOADS Now Availables!
Posted: Tuesday, January 22nd, 2019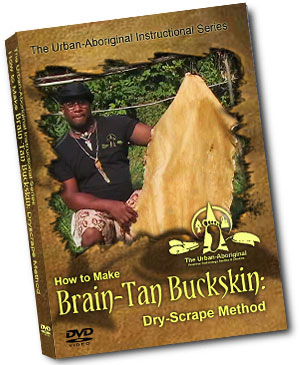 In the video, Brain-Tan Buckskin DVD: The Dry-Scrape Method, I will take you through the entire process from a 'green' hide to a soft, supple, luxurious, finished product.
In this video, How to Make Fire by Friction : The Bow - Drill Method, I will show you how to create one of the most reliable ways to start a fire from scratch.
Download Today! > >