HOW TO: Deer Hoof Rattle
Posted: Wed, January, 30th 2013
Deer hoof rattles are used by Indigenous tribes throughout the Americas. The rattles are used for different purposes, depending on the tribe.

The Salish (Flatheads) of Montana use it in the hysterical cures of the blue jay shaman's dance in bison-calling rites. In the West they are associated with girl's puberty ceremonies...
Read more > >
DIGITAL-DOWNLOADS Now Availables!
Posted: Tuesday, January 22nd, 2019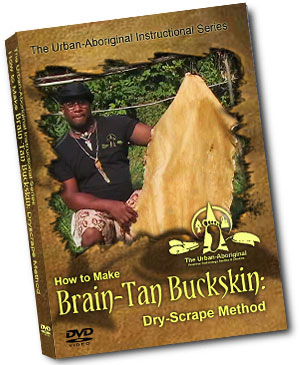 In the video, Brain-Tan Buckskin DVD: The Dry-Scrape Method, I will take you through the entire process from a 'green' hide to a soft, supple, luxurious, finished product.
In this video, How to Make Fire by Friction : The Bow - Drill Method, I will show you how to create one of the most reliable ways to start a fire from scratch.
Download Today! > >