HOW TO: Remove a Fishhook - Technique 1: String Wrap & Pull
Posted: Mon, August, 6th 2018
If a hook is embedded into a stationary part of the body past the barb, wrap a strong piece of string, fishing-line, twine, or other cordage such as a leader-line around the bend of the hook. Press downward on the eye of the hook. Pull the bend of the hook SHARPLY at the angle of the direction of the hook from the downward pressure applied on the eye...
Read more > >
DIGITAL-DOWNLOADS Now Availables!
Posted: Tuesday, January 22nd, 2019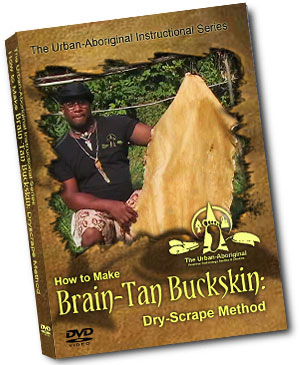 In the video, Brain-Tan Buckskin DVD: The Dry-Scrape Method, I will take you through the entire process from a 'green' hide to a soft, supple, luxurious, finished product.
In this video, How to Make Fire by Friction : The Bow - Drill Method, I will show you how to create one of the most reliable ways to start a fire from scratch.
Download Today! > >